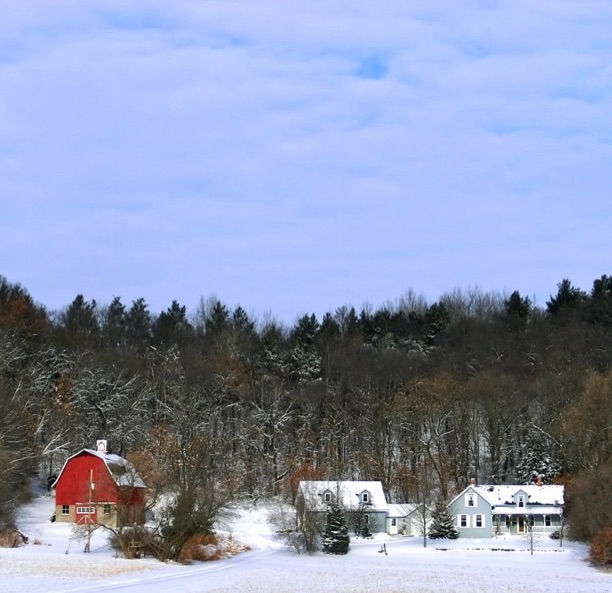 The term sustainable agriculture and forestry means an integrated system of plant and animal production practices having a site-specific application that will, over the long term:
✅ satisfy human food, fiber and forest product needs;
✅ enhance environmental quality and the natural resource base
upon which the agricultural and forestry economies depend;
✅ make the most efficient use of nonrenewable resources and
on-farm and forestry resources and integrate, where
appropriate, natural biological cycles and controls;
✅ sustain the economic viability of farm, forests and related
operations; and
✅ enhance the quality of life for our society as a whole.
Our Dream: Sustainable Agriculture & Forestry
We are a long way from achieving it!
Informative readings are referenced below.
Agriculture in 2050:
Recalibrating Targets for
Sustainable Intensification
MITCHELL C. HUNTER & All
Abstract: The prevailing discourse on the future of agriculture is dominated by an imbalanced narrative that calls for food production to increase dramatically—potentially doubling by 2050—without specifying commensurate environmental goals.
We aim to rebalance this narrative by laying out quantitative and compelling midcentury targets for both production and the environment.
Our analysis shows that an increase of approximately 25%–70% above current production levels may be sufficient to meet 2050 crop demand.
At the same time, nutrient losses and greenhouse gas emissions from agriculture must drop dramatically to restore and maintain ecosystem functioning.
Specifying quantitative targets will clarify the scope of the challenges that agriculture must face in the coming decades, focus research and policy on achieving specific outcomes, and ensure that sustainable intensification efforts lead to measurable environmental improvements.
We propose new directions for research and policy to help meet both sustainability and production goals.
The complete paper is available here.
A New Agenda for
Agriculture Research
(Summary of position paper prepared
by the Union of Concerned Scientists)
Contents
1. A New Research Agenda
2. Influencing the Policymakers
3. New Technologies for Sustainable Agriculture
4. Innovative Programs
The development of a sustainable system of agriculture to support the nation's food, feed, fiber, and energy needs requires the federal government to adopt a new agenda for research. Such an agenda would be characterized by a more basic research in ecology of agricultural systems, more interdisciplinary research, and greater farmer involvement in designing and carrying out research projects. In addition, appropriate new technologies must be developed to support a sustainable agriculture.
A New Research Agenda
A sustainable agriculture will not be achieved without a strong scientific base, but the base will be different from the one on which conventional agriculture rests. It requires basic and applied research that is rooted deeply in ecology rather than molecular biology.
Influencing the Policymakers
The national research agenda can be influenced in a number of ways. The USDA broadly sets its research agenda through the research title to the omnibus farm bills, which come up every five to seven years. In between farm bills, the USDA periodically invites the public to participate in the establishment of its broad institutional goals. The agency also now provides a relatively open process for the setting of the research agenda in which all citizens are considered potential "customers" with a stake in the future of agriculture. The USDA can be influenced informally by individuals or groups insisting that it seriously add protection of the environment and concern for rural economies to the historical objective of increasing productivity. Finally, the USDA, the U.S. Department of Energy, and other relevant government entities can be influenced through Congress and the administration through the budget and appropriations processes.
New Technologies for
Sustainable Agriculture
In addition to basic scientific research, sustainable agriculture needs new technologies that support its focus on preventing problems. These technologies must enhance farmers' abilities to work with a variety of crops and livestock operations. And such technologies must be affordable to benefit small and medium-scale operations. Three examples of needed technologies are ridge tillers, soil enrichment, and information management systems.
Innovative Programs
Several recent innovative programs suggest that some government sectors are recognizing the need for a new agenda.
The USDA Sustainable Agriculture Research and Education (SARE) offers an instructive example of how federal investment in sustainable agriculture research can encourage farmers to adopt techniques that improve the environment. SARE is an innovative federal competitive grants program with a distinctive regional administrative structure. The program's mission is to foster—and help farmers and ranchers adopt—sustainable practices.
In the 12 years it has been in operation, the SARE program has pioneered a new way of doing agricultural research. Decisions about who get grants are not made in Washington, but by administrative councils and technical advisory committees in the four SARE regions: northeast, north central, southern, and western. The emphasis is on profitable, practical solutions to problems that make sense in the local economy. SARE emphasizes multidisciplinary research and has forged exciting partnerships between farmers and ranchers, scientists, community groups, and environmentalists. The results speak for themselves. SARE projects have developed new and profitable ways of producing everything from corn to cranberries and beef to poultry.
Unfortunately, the program is woefully underfunded at about 14 million dollars annually, including the training funds as well as a contribution from the Environmental Protection Agency. By contrast, the overall research and extension budget of the US Department of Agriculture is on the order of one and a half billion dollars. SARE needs a boost in funding, but more importantly, the rest of agriculture research programs need to learn from SARE and shift their priorities in the directions this program has pioneered.