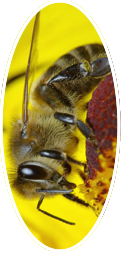 Nutritious and
Healthy Food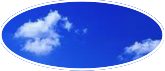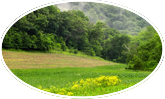 Sustainable Food & Fiber Production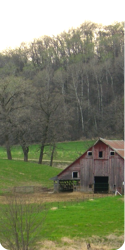 Regenerative
Farming
and
Gardening
Methods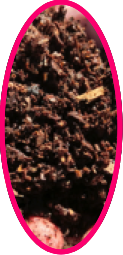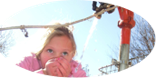 "Essentially, all life depends upon the soil…
There can be no life without soil and no soil without life; They have evolved together."
—Dr. Charles E. Kellogg, USDA Yearbook of Agriculture, 1938
The following pages describes the issues
Regenerative Agriculture is a holistic land management practice that leverages the power of photosynthesis in plants to close the carbon cycle, and build soil health, crop resilience and nutrient density. Regenerative agriculture improves soil health, primarily through the practices that increase soil organic matter. This not only aids in increasing soil biota diversity and health, but increases biodiversity both above and below the soil surface, while increasing both water holding capacity and sequestering carbon at greater depths, thus drawing down climate-damaging levels of atmospheric CO2, and improving soil structure to reverse civilization-threatening human-caused soil loss. Research continues to reveal the damaging effects to soil from tillage, applications of agricultural chemicals and salt based fertilizers, and carbon mining. Regenerative Agriculture reverses this paradigm to build for the future.
From: http://regenerationinternational.org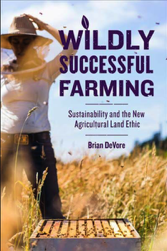 Farming as if nature still mattered: a new book offers encouraging examples
By Ron Meador | 10/26/2018 of Minnpost.com
An intriguing and even inspiring book by Brian DeVore of Minneapolis that is hot off the University of Wisconsin Press. Against the backdrop of factory-style farming that dominates American agriculture, accomplishments desribed in this book look rather like miracles—or would, had they originated magically instead of through much hard, persistent, savvy and occasionally heretical work.
DeVore's exemplary resisters have been able to make good livings while producing food in earth-friendlier ways.
And not all of them are small-scale, organics-minded players on what might be called the fringe of U.S. food production. There is also Gabe Brown, who produces crops and cattle on 5,400 acres at the edge of Bismarck, North Dakota.
This book is a must read for anyone interested in proof that sustainable farming practices are practical and profitable.