Books, websites, and other resources we like
Farming as if nature still mattered: a new book offers encouraging examples
By Ron Meador | 10/26/2018 of Minnpost.com
"An intriguing and even inspiring book by Brian DeVore of Minneapolis. Against the backdrop of factory-style farming that dominates American agriculture, accomplishments described in this book look rather like miracles—or would, had they originated magically instead of through much hard, persistent, savvy and occasionally heretical work.
DeVore's exemplary resisters have been able to make good livings while producing food in earth-friendlier ways.
And not all of them are small-scale, organics-minded players on what might be called the fringe of U.S. food production. There is also Gabe Brown, who produces crops and cattle on 5,400 acres at the edge of Bismarck, North Dakota."
This book is a must read for anyone interested in proof that sustainable farming practices are practical and profitable.
—Dag Knudsen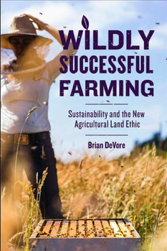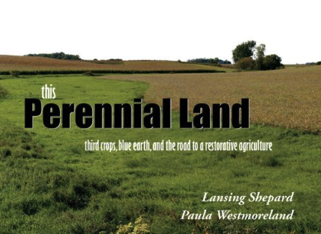 This Perennial Land is the story of a beautiful and intensely farmed land that has been written off as a "sacrificial landscape"—a natural place ceded entirely to industrial use—even by many concerned about the environment.
Through essays and photographs, the authors trace the natural and cultural history of the land, share stories of a new breed of pioneer farming with nature in mind, and a future vision of a restorative agriculture. They make a compelling case for changing what we grow in this working landscape and how and where we grow it in order to restore historic function at a landscape scale.
Accompanied by a remarkable "opportunity map" it offers a rough blueprint—a conceptual starting point—for landowners, policymakers, and citizens who want a part in forging a new vision for returning health, beauty, and economic stability to corn and soybean country.
The authors offer a website with additional information:
Bruce Ause offers a
nature photo blog
with a new entry every month. It is a delight to watch his nature photos and his short, but meaningful descriptions:
http://wacoutanaturenotes.wixsite.com/mysite/blog
Bruce Ause was the Director of the Environmental Learning Center in Red Wing, MN for 30 years. Currently, he volunteers at Frontenac State Park in Frontenac, Minnesota, as an Interpretive Naturalist.
The picture to the right, above, is but one from his recent blog. At the right is Bruce and his wife Kathy.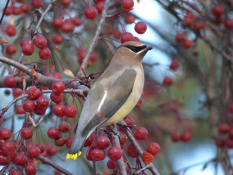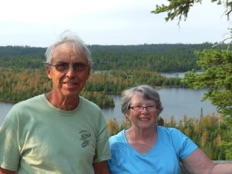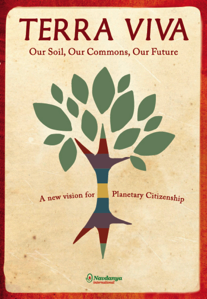 TERRA VIVA. Our Soil, Our Commons, Our Future—A new vision of Planetary Citizenship forms the foundation for the discussion in the November issue of the Newsletter. This Manifesto is written by leading international experts from around the world and is published by the Navdanya International, Firenze, Italy.
The serious student/person will want to read the complete document. It is available on their website: https://navdanyainternational.org
OR just click on the image to the left